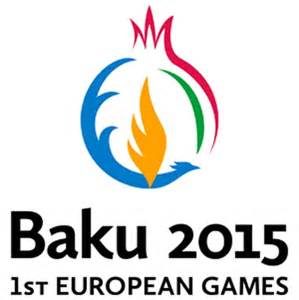 Baku was the host for the inaugural summer European Games. Media IP Networks was contracted by International Sports Broadcasting (ISB) of Madrid to provide Venue Broadcast Technical Management services to 3 venues covering the Canoeing, athletics and the beach volley ball, soccer and basketball and waterpolo.
The canoeing event was held 200Km away from Baku up in the Azerbaijan mountains bordering Georgia and Russia on an artificial lake created between two soviet-era dams next to vibrant Mingachevir.
Working closely with a Finnish crew (MediaPro) and a Romainian Production team, Rovik Podgor as Broadcast Venue Manager and Rupert Kelly for Media IP Networks as Venue Technical Manager rigged and delivered each and every race to Alexey Frolov's Technical Operations Centre to be passed on to the IBC and the global audience.
Directly after the close of the canoeing medal ceremony and the return to Baku, Rupert Kelly was reassigned to the main athletic stadium for the changeover rig from the opening ceremony to the athletics. With the full TV rig in and checked, Rupert Kelly was reassigned to the Beach venues as relief to Charlie Cruz, the Venue Manager.
A busy and very successful games for both Media IP Networks, ISB and MediaPro Finland, now NEP.