Man City's big plans for the new Academy Centre and its 17 new pitches and Elite training facility just across the new footbridge to the north of their home at the Etihad stadium have grown further still with the integration of their broadcast-standard TV facilities across the diverse departments in the new City Football enterprise.
Media IP Networks is involved in the review of the ambitious needs for the TV production teams working on the pre and post-match live fan show, the new digital platforms to fully embrace original live HD streaming media within the existing IPTV internet channel and in the Etihad and the 'tactical' video coverage of performance for the team managers form the 1st team down. This has brought us into consultation with the IT department to support the new fibre infrastructure running the IP networks and Man City's own project managers with reference to budgets, buildings and procurement.
The principle achievement within this project for Media IP Networks so far has been the reconciliation of the needs and budgets of these three large TV productions within City Football – the matchday fanshow, the IPTV live streams and, to a lesser extent, the review coverage for the sports managers.
Since the revised and budget has now been agreed and a bid from Timeline Television accepted as the contracted integrators and operators, our involvement will now move to the delivery of the merged designs and trials of the IP networks and the new RF and CCTV cameras.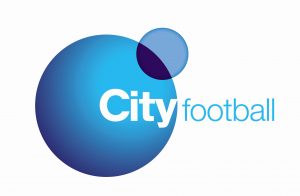 Media IP Networks will also be involved with Barcelona's own MediaPro in the rebuild and relocation of the edit facilities to the new City Football Academy premises early in 2015.
And more ambitions ideas involve the link up with the other clubs in City Football, notably Melbourne, New York, Yokohama and AbuDahbi to create a 24hr City Football channel with original programming from across the world under the same brand.