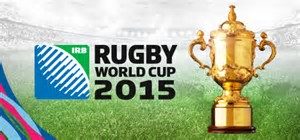 The 8th Rugby World Cup is in England this year with Media IP Networks present for some or all of the tournament at 4 of the 12 venues across England.
Rupert Kelly will be Venue Technical Manager for the hosts and domestic broadcaster, ITV Sport, with responsibility for the origination and delivery of the TV signal from the OB at the stadium through to the IBC.
Starting with the Japan v SA match in Brighton, Rupert moves up to Leeds for a string of games before moving back south for the big England v Australia game at Twickenham.
Then to hometown Manchester for the final stint at the Etihad for the last England match of the group stages.
It will be unsettling to see the tall, netless posts on City Football's hallowed pitch . .