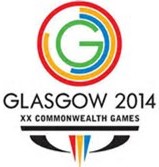 Media IP Networks was closely involved in the delivery of the transmission feeds from the Glasgow Commonwealth Games specifically the large open city centre-based cycling and running events from Glasgow Green.
Although the venue is spread across the city and out into the surrounding countryside the 32 contribution feeds for the sportive cycling and marathon from the motorbike and static cameras were all rendered to the OB control centre close to the start and finish.
From here Media IP Networks oversaw the delivery to the IBC for International distribution and to other local broadcasters from the event's Technical Operations Centre.